From the Pastor

2 Corinthians 5:6-9: 6Therefore we are always confident and know that while we are at home in the body, we are away from the Lord, 7for we walk by faith, not by sight. 8But we are confident and would much prefer to be away from the body and at home with the Lord. 9And for this reason we make it our goal to please him, whether we are at home or away.

"There is no place like home." Almost all of us can agree with this sentiment and statement. When we come back from a trip, it feels really good to sleep in one's bed again. It is nice to be back in a place of familiarity and all of one's comforts. Sometimes while away, all we can think of is getting back to our home.
Here in 2 Corinthians, Paul reminds us that this body we live in is not our permanent home. It is only temporary. In fact, while in this body, "we are away from the Lord." We are not in his immediate presence in heaven. We are still on the journey, the "trip," towards our heavenly home where He dwells.

While on this trip we have some challenges. One of the biggest challenges is to overcome what we see. What we see appears to be permanent. We tend to put a lot of trust in our eyes and the images we get through them. However, they can deceive us. Watch a really good magician sometime and you will understand what I am talking about. Our eyes are affected by and infected with sin. They pay attention to movement that distracts us from the prize, the goal. For that reason, we cannot trust them. We need different eyes through which to look at this life through.

The eyes that do this for us are ones of faith. These are eyes that look on an invisible God and know that He is there. These are eyes that look beyond an earthly grave to the day of resurrection and lasting life. These are eyes that look at an earthly situation and know there is good that God is going to bring about in it even if it appears to be hopeless because of our earthly eyes. These are eyes that, because of whom they look on, give us confidence in this life. That is why Paul says, "we are always confident."

Because of this confidence in God and His Son Jesus, there is a certain walk that we take and make. It is a walk that the world will say things about it like: you think you are better than others, you belong to a cult, you are foolish for thinking the way you do, you are stupid for ignoring the science. These are all statements made out of ignorance and misunderstanding. They are also statements that tend to make us long for being done with this world and being home in heaven. That is why we agree with Paul and what the hymnwriter penned: "I'm but a stranger here, heaven is my home." (CW 417).

Having this confidence leads us to look to our Father in heaven and do and say things that are pleasing to Him. We say and do things that look to connect people to Him. We say and do things that give us opportunities to share His Word with them. We say and do things that reveal His love for mankind in His Son. We put aside our temperamental feelings and grab onto the objective truths of what He has done for each one of us. We latch onto the full free forgiveness He gives to us through our fellow Christians. We cherish the bonds He gives us in that unity we have as part of His body and family. Until we are at our final home with Him, this is our struggle. May our Heavenly Father assist each of us and grow us so that we are more able to walk by faith and not by sight.
From the Council
Please consider the Lord's call to serve Him. You can do this serving on the Church Council for the next term. The search needs to be completed before the fall term begins.

Three members are needed to serve Council terms beginning in the fall. There are two open positions for the current Council term. Please, prayerfully consider serving the Lord and our brothers and sisters at Beautiful Savior.

If you have questions, about the positions please speak to Dave Schwab, Harold Henriksen, or Pastor.

It is truly a blessing to see you, our brothers and sisters, in worship.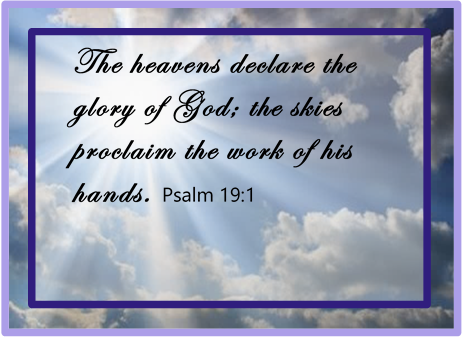 Sunday worship service is now at 9:00 AM.

The fall Sunday School classes will begin September 12.

On the Website and Facebook Sites (website at www.bslcspooner.com.; Facebook go to facebook.com/bslcspooner1/)
Sunday & Thursday Bible studies are broadcast live on Facebook with the study sheets posted on the church website. Past study sheets can also be accessed on the website if you would like to spend time studying God's Word.

The Thursday Bible Study will take a break in August.

The Sunday Bible Study follows the worship service.

Recorded Sermons are on Facebook and the church website.

Bulletins for each Sunday and for special service are available on the website.

Calendar and newsletter for the current month are on the website.

Members of Beautiful Savior can set up an account to have access to the church directory and additional member information.
Rodeo Parade: Pastor and Dea are inviting members to pull up a lawn chair at the Spooner Rodeo Parade on Saturday, July 10. Come sit in the shade and enjoy the parade with friends. Following the parade, we will have lunch. Beverages, main dish, and dessert will be provided. If you can make it, we ask you to bring a side dish.
Help is Needed with bulletins and some other small jobs: Nina has announced her retirement from assisting with assembling bulletins and taking care of a couple other items. We thank her for her years of dedicated service. If you would like to assist in this, please speak with Pastor. Nina will help train.

The church library work has been completed. Our thanks to those who reorganized and cleaned it up. The library will remain closed until someone found to oversee it. After that it will only be open on Sundays. We will let you know when there is more information. Thank You.

DEADLINE for the Calendar and Newsletter is the third Friday each month. Please submit articles and calendar information by the deadline to fisch@centurytel.net or beautiful001@centurytel.net.

The Sunday Fellowship Treat sign-up sheet is hanging by the kitchen/fellowship counter. Please sign up so we can spread out the treats over different Sundays!

Communion: If you have difficulty walking and would like to receive Lord's Supper where you're sitting, just ask Pastor or an usher.

Coupons are available in the church library area. Take ones you can use. Bring ones you don't need.

Information & Inspiration in your mailbox: copies of the quarterly WELS meditation booklets and Forward in Christ magazine of WELS. Are delivered to your church mailbox.

If you would like to read archived Forward in Christ articles, they can be found at www.wels.net.

Old Meditations and Forward In Christ can have a second life in WELS prison ministry. When you have finished reading your copy, give it to someone else or return it to church and put it in the box for used copies is in our fellowship hall.

Defibrillator: Our congregation has a defibrillator unit for availably in a health emergency. In case of emergency, it is located in the pastor's office.

Pill Bottles: We are continuing to collect prescription pill bottles to send to mission fields. If you have questions, see Sharon Baker.

A God-Lived Life A God-Lived Life is a four-month challenge designed to give you an opportunity to put into practice what God's Word teaches—to
help us live a more God-lived life. The only way we can live for God is because he lived, died, and lived again for us. Our God-lived lives are a response to his life and love for us. Living as Christians, we have the privilege of demonstrating what God looks like in how we live our lives. Learn more at welscongregationalservices.net/a-god-lived-life.

Calling all college-bound students! Are you heading to college this fall? Do you know someone who is going to college? Don't leave your faith life at home! Sign up with WELS Campus Ministry to get connected with the local campus pastor near your school and to receive free copies of Meditations devotions and Forward in Christ magazine. Sign up at wels.net/college.

Get Social Follow WELS schools on Facebook and Instagram. Go to facebook.com/WELSschools or instagram.com/welsschools. Want to share a story with our e-news or social media community? Send us an e-mail lutheranschools@wels.net. We'd love to hear from you.

Let's Go Are you struggling with talking to your friends and neighbors about God's love? Let's Go is designed to encourage and equip Christians to connect unchurched people in their lives to the gospel of Jesus Christ. Find it at welscongregationalservices.net/lets-go.

WELS Synod Convention July 26-28. You can follow what's happening and learn what's new in the mission and ministry of our synod at wels.net/2021synodconvention.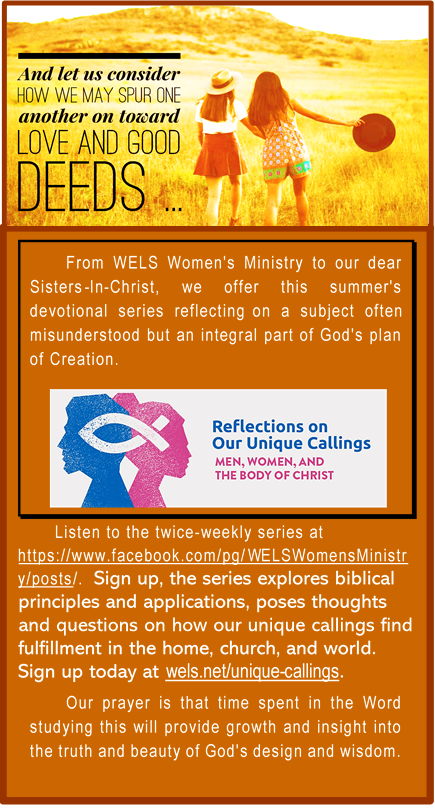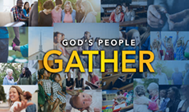 God's People Gather
It's not the same, is it?

COVID-19 changed everything for our congregation. We learned how to worship online from home. We used virtual ways to stay connected to each other—to maintain our sense of Christian community. We also adapted how we serve each other and our neighbors while remaining socially distanced. But it's just not the same, is it?

When we look at the blessings from the pandemic, one of the biggest is that we were reminded in so many ways of the joy we experience when God's people gather. There is just no replacement for it.

Now it's time to celebrate! Let's celebrate being able to gather together again. Let's celebrate the joy we experience as a family of believers when we worship together—fellowship with each other—serve together—and take the Lord's supper side by side.

You can access, view, and share God's People Gather videos at welscongregationalservices.net/gods-people-gather.
PRAYERS
Evangelism – Lord, we praise you for the power of your Word, that it does not return to you empty but accomplishes what you desire. Guide each of our congregations toward the best way to witness our faith in Jesus to our communities. Thank you for the support of our synod in providing programs and resources. Please bless our efforts as a church body to grow your kingdom. Amen.

Mission trips – O Lord, we pray for our youth who are participating in mission trips this summer. Keep them safe on their travels. Bless their sharing of the gospel in various places across our country and world and help them grow from the experience. We thank you for giving congregations and schools the opportunity to allow young people to grow in their faith and love for the work of sharing your saving name. Amen.

Home Missions – Lord, we thank you for the gifts, the planning, and the work that has allowed us to open seven new missions around the country. We ask you to continue to bless these churches with dedicated called workers and faithful members who will share the gospel of Jesus with many others. Open hearts to hear, believe, and confess your saving truth. Amen.

Synod convention – Gracious God, as Dr. Martin Luther courageously proclaimed "Here I stand" 500 years ago, so WELS today continues to stand firmly on the full truth of your saving Word. Thank you for blessing our church body with faithfulness to Scripture. As the synod meets in convention to celebrate your blessings and make ministry decisions, give the leaders and delegates wisdom and understanding. Bless their decisions for the good of your kingdom. Amen

Hands off the Bible!
The Bible is God's Word. He doesn't want us to pick and choose what we believe.

President Thomas Jefferson took a similar but less dramatic approach toward the pages of the New Testament. With razor blade in hand, Jefferson excised from the New Testament anything that smacked of the supernatural. What remained was a little volume titled The Life and Morals of Jesus of Nazareth. Sadly, the book ends with these words: "There laid they Jesus: and rolled a great stone to the door of the sepulchre and departed." No resurrection. No ascension.

If you have not read this June 2021 FIC article, take a few minutes and see what is left if God's Word is pared down to what we think should be in it. We need God's WHOLE WORD to guide us and strengthen our faith.

Copies of each month's Forward in Christ each can access some articles on line at forwarrdinchrist.net/.

Your Stories: Every Christian has a story of faith to share. What's your story? Send us an article or an idea to consider for future publication. Submit articles at //gf.wels.net/contact-fic/

Little Things, Podcast Episode by Amber Albee Swenson
During the month of June, we at Time of Grace went there . . . talking about abortion. In this episode, Amber talked with Laura as she shared about her relationship, what led her to choose abortion, and the shame that impacted that decision.

Listen to "An Abortion Story: Alone and Ashamed" at https://timeofgrace.org/podcast-feeds/ and scroll down the page to a list of podcast topics by Amber Albee Swenson including this "Alone and Ashamed" podcast and others.

Other podcasts by Time of Grace contributors are listed on topics like: abuse, angels, duty, love and more.

Don't have time to sit and watch the Time of Grace program or Grace Talks videos? Then just listen! These podcasts are audio-only versions of these messages from God's Word. Already a podcaster? Search "Time of Grace" in Apple Podcasts or Spotify and subscribe at https://timeofgrace.org/subscribe/.

Used by permission of Time of Grace®. For more information visit timeofgrace.org.

If you'd like to receive Time of Grace inspirational offerings go to timeofgrace.org to subscribe.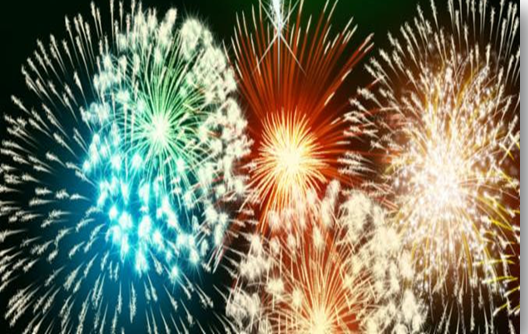 CROSSWORD